Adding a shape to your project/ Redacting
To put a shape on your project in PDF it (typically used for redaction), select Insert > Shape in the toolbar. You can then select your colour, then rectangle and click on your document where you want this to appear.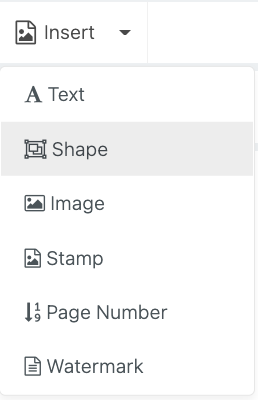 To remove the shape, select it then click on the bin, or click delete on your keyboard (Windows computers only).