Signing up to PDFit
To begin a trial of PDFit, go to pdfit.co/register. In this page you will be prompted to complete the contact information for your subscribing user.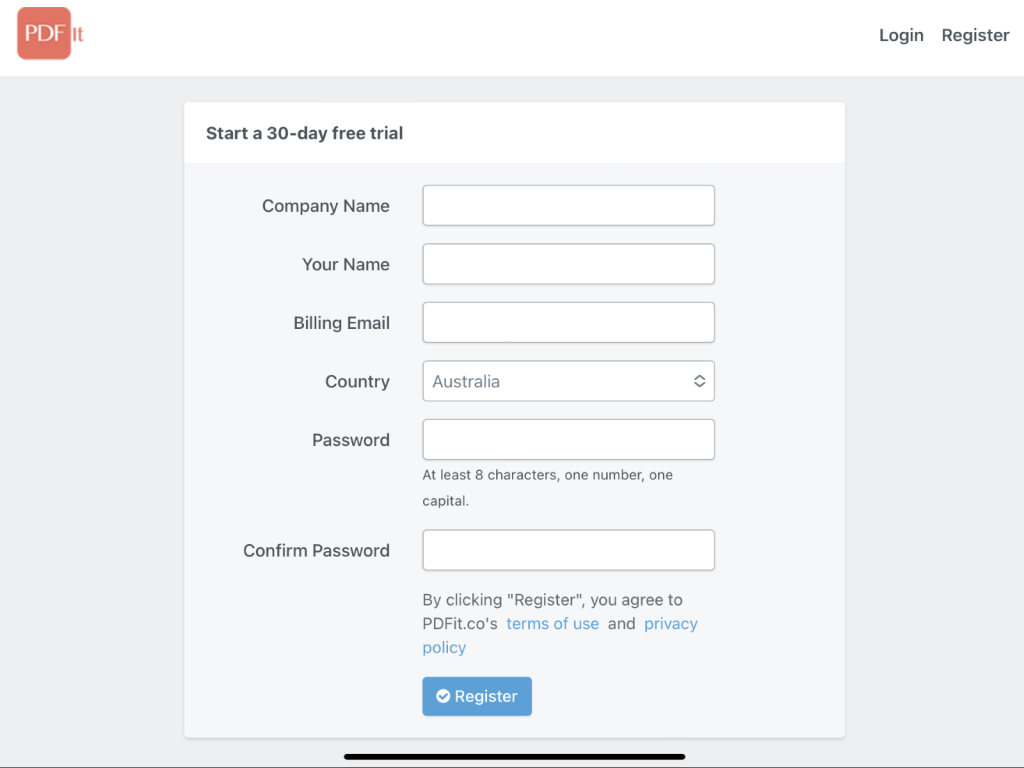 Please note: You will not be prompted to enter in your Credit Card details at this time.  
When your profile has been set up, you will be taken to the Add user tool shown below.
In this screen you will be able to invite all your team to be a user of PDFit. Just enter their name and their email address and they will receive an invite to get started in setting up their account. If you would like a user to be an admin, select the Make Admin button next to their name and this will give them the ability to make changes to your PDFIt subscription, invite users & connect to other Document systems.